Rider's Karma is a series' project that tells the stories of elite motorcyclists who thrive on performance. Their own, and their machine's.
In a world where everything is managed, where rules and codes are proliferating and everything is meticulously planned, straddling a motorcycle and controlling its speed with your own two hands—in short, controlling your own destiny—is exhilarating.
To some motorcycle buffs the call of speed and freedom is so strong that it holds a huge place in their hearts, and their lives. Far more than a mere fashion statement or a desire for freedom, the challenges imposed by a rider's life become practically dogma, a way of life with its own code of ethics and way of being. These people don't just live their lives, they literally ride it.
For the hardened enduro rider as well as for the experienced amateur rider, getting on a motorcycle is a simple act, but one that can become charged
with consequences in a nanosecond.
These riders are very aware of the risks they run and work tirelessly at keeping their karma positive through rigorous training and flawless discipline, while ensuring their motorcycles' perfect operation, every time.
Putting in numerous hours of training on road and track, with the right protective gear while keeping in shape and alert, they can control part of the risk. They have to rely on destiny and luck for the rest. It's called karma.
Are you performance-level on a motorcycle? Are you passionate about speed?
Better yet, have you got guru potential?
We are looking for people like you. Contact us now.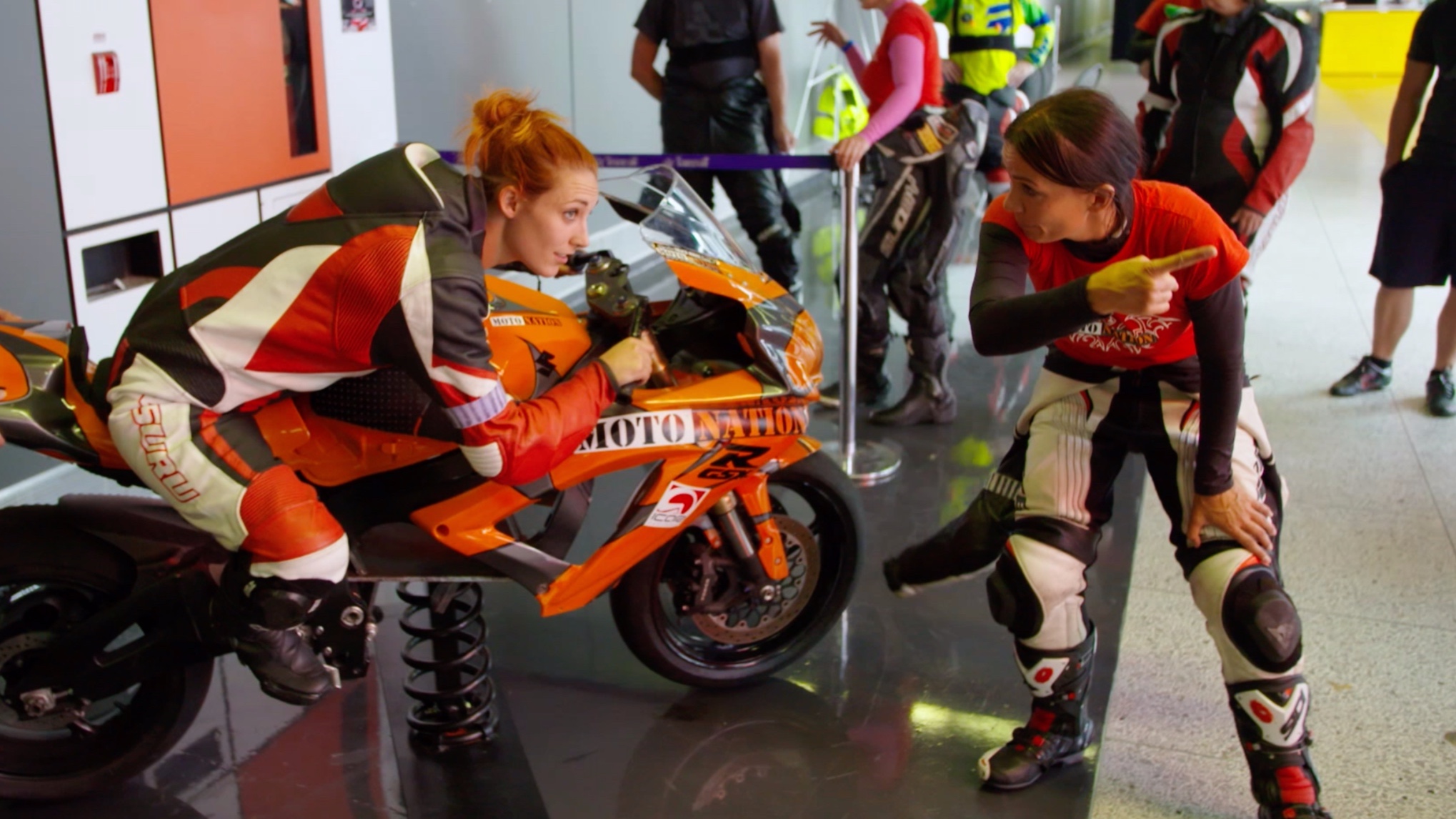 Riders' Karma is looking for riders with various profiles and levels, men and women, who have one thing in common. They are driven by the same desire: to ride better and in perfect control.
Rider's Karma is a project for a series, an adventure at its beginnings. To take off—throttle wide open, obviously—we are looking for collaborators, support and impassioned riders who want to share their karma.
Are you up to the challenge of participating in the next film shoot? We want you!